GIANMARIO PELLEGRINO
Full Professor (Department of Energy)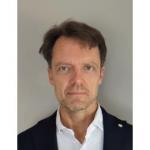 Roles
Componente Comitato di Ateneo per la ricerca (Comitato di Ateneo per la ricerca, il trasferimento tecnologico ed i servizi al territorio)
Rector's Advisor for the Interdepartmental Centers

Scientific branch
ING-IND/32 - CONVERTITORI, MACCHINE E AZIONAMENTI ELETTRICI
(Area 0009 - Ingegneria industriale e dell'informazione)
Publications
PORTO@IRIS - Publications Open Repository TOrino
Curriculum
Expand text

Gianmario Pellegrino received the M.Sc. and Ph.D. degrees in electrical engineering from the Politecnico di Torino, Turin, Italy, in 1998 and 2002, respectively and is currently an Associate Professor with the same university. He is responsible for international students exchange in Electrical Engineering. His research spans over the design and the control of electrical machines and drives. Over the years, he has been involved in research projects with the industry (Avio Aero, FIAT, KSB, LG Electronics and others). He has 30 IEEE Journal papers and one patent. Dr. Pellegrino is an IEEE Senior Member, and an Associate Editor for the IEEE Transactions on Industry Applications. He is the co-recipient of four best Paper Awards. He has been a Guest Researcher at Aalborg University, Denmark, in 2002, a visiting fellow at Nottingham University, UK, between 2010 and 2011, and an Honorary Fellow at WEMPEC, University of Wisconsin, Madison in 2013.