e-Motor Control
The electrical motor control represents an important tradition in the Department of Energy (DENERG). Prof. Franco Villata implemented one of the first vector control scheme in the world (analog implementation) for induction motors in 1987 with impressive dynamic performance since it was applied tor drives used positioning systems. Later on, prof. Alfredo Vagati, prof. Francesco Profumo, prof. Antonino Fratta and prof. Michele Pastorelli did an outstanding work in the field of the digital vector control of Synchronous Reluctance (SynchRel), PM-assisted SynchRel motors and induction motors.
Today the eMotor control fields covered by PEIC include:
Advanced control solutions for three-phase AC motors for industrial, home appliances and transportation electrification (including eMotors for HEV/EV).
Advanced control solutions for multiphase AC motors (number of phases higher than three).
Sensorless control of AC motors for industrial and home appliances.
Self-commissioning and plug-in control of AC motors.
Control solutions for three-stage brushless starter –alternators for aircraft.
Control solutions for multi-winding generators for aviation.
Results of PM sensorless control with HF injection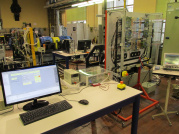 Multiphase converter (12 phases) controlled by dSpace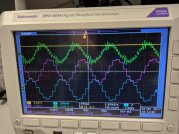 Results at high speed (60 krpm) for a PM machine in a vacuum pump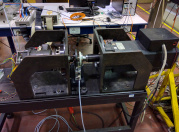 Aircraft generator (left) under testing
12-phase induction motor prototype during testing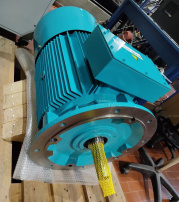 12-phase synchronous motor
The development of control solutions is performed with fast prototyping systems (dSpace DS1103 and MicroLab box) or with target control boards using dedicated microcontrollers/DSPs from ST Microelectronics, Texas Instruments or Freescale.
The contact persons are: